Image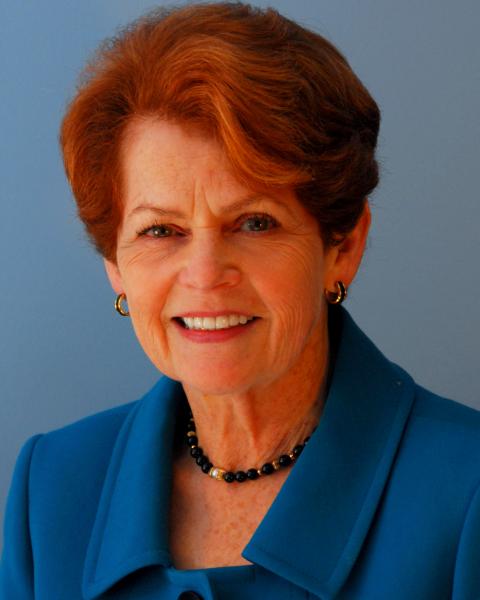 Helen Darling, MA
Chair, Governance Committee
Helen Darling currently serves as Strategic Advisor for Health Benefits & Health Care in Washington DC. Until February, 2017, she was Interim President & CEO of the National Quality Forum, a nonprofit organization dedicated to the health of the American people by driving improvement through measurement and accountability in safety and quality of care.
Previously, she served for 13 years as President and CEO of the National Business Group on Health (NBGH). NBGH is a national nonprofit, membership organization devoted exclusively to providing practical solutions to its employer-members' most important health care problems and representing large employers' perspective on national health policy issues.
She is a member (previously Chair) of the Board of Directors of the National Quality Forum and of the Board of Teladoc, Inc.
Darling serves on the Committee on Performance Measurement of the National Committee for Quality Assurance (co-chair for 10 years) and the Medical Advisory Panel, Center for Clinical Effectiveness, Blue Cross Blue Shield Association. She was a Founding member of the Institute of Medicine's Roundtable on Value and Science-Driven Health Care.  She currently serves on Advisory Boards for the Peterson Foundation Health Care Center and GE's Healthymagination, among others.
In 2017, she was cited as one of the 60 Most Important People in Health Care. She was named in 2011, 2012, and 2013 as one of "100 Most Influential People in Health Care" in the United States by Modern Healthcare and one of the Top 25 Women in Health Care in 2011 and 2013. Darling was the 2009 recipient of WorldatWork's Keystone Award, its highest honor in recognition of contributions to human resources and benefits. In 2012, she was given NCQA's Health Quality Leader Award. She was given the President's Award by the American College of Occupational and Environmental Medicine in 2010. She was selected in 2003 as a National Associate to the National Academy of Sciences, in recognition of her contributions to the Institute of Medicine.
Previously, she was a practice leader at Watson Wyatt Worldwide and before that was a principal at William M. Mercer. Earlier in her career, Darling was an advisor to Sen. David Durenberger. She received a MA degree in demography and sociology from the University of Memphis.
Darling, a founding board member, joined the Reagan-Udall Foundation for the FDA Board of Directors in 2008.