Image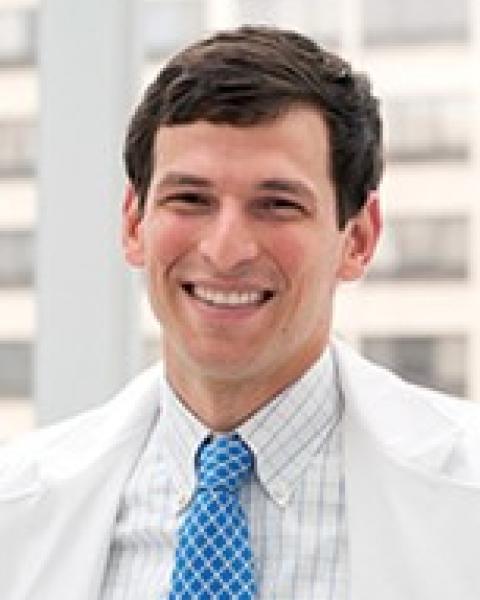 David C. Fajgenbaum, MD, MBA, MSc, FCPP
David Fajgenbaum, MD, MBA, MSc, FCPP, is an Assistant Professor of Translational Medicine & Human Genetics at the Perelman School of Medicine at the University of Pennsylvania, Founding Director of the Center for Cytokine Storm Treatment & Laboratory (CSTL), Associate Director, Patient Impact of the Penn Orphan Disease Center, and Co-Founder/President of the Castleman Disease Collaborative Network (CDCN). He is also the national bestselling author of 'Chasing My Cure: A Doctor's Race to Turn Hope Into Action' (http://www.ChasingMyCure.com) and a patient battling idiopathic multicentric Castleman disease (iMCD). He is in his longest remission ever thanks to a precision treatment that he identified, which had never been used before for iMCD. 
An authority on cytokine storms and their treatment, Fajgenbaum launched the CORONA project in March 2020 to identify and track treatments for COVID-19. Today, CORONA is the world's largest database of COVID-19 treatments, including more than 500 medications that have been administered to more than 400,000 patients, and a go-to resource for FDA, Google Health, and others. He serves on the treatment selection committee for the NIH's ACTIV-6 trial as well as the Chair of the treatment selection committee for FDA/NIH/C-Path Institute's CURE Drug Repurposing Collaboratory (CDRC) COVID-19 inpatient trial. 
One of the youngest individuals ever appointed to the faculty at Penn Medicine and in the top 1 percent youngest awardees of an NIH R01 grant, Dr. Fajgenbaum leads over 20 translational research studies, including the CORONA project and a clinical trial of the drug that is saving his life. He has published scientific papers in high-impact journals such as the New England Journal of Medicine, Blood, and Journal of Clinical Investigation, including one paper selected by STAT News in 2020 as one of the best innovations in science and medicine. 
Dr. Fajgenbaum received a bachelor's degree in Human Sciences with Distinction from Georgetown University, where he was USA Today Academic All-USA First Team and a Quarterback on the Division I football team. Dr. Fajgenbaum earned his medical degree from the Raymond & Ruth Perelman School of Medicine at the University of Pennsylvania, where he was a 21st Century Gamble Scholar. 
Dr. Fajgenbaum joined the Reagan-Udall Foundation for the FDA Board of Directors in 2022.