Image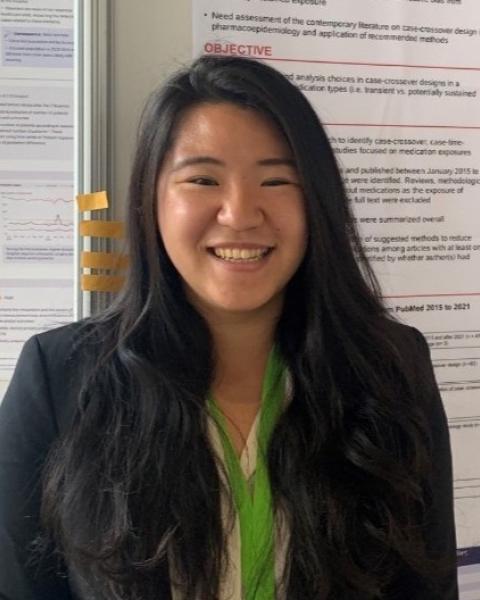 Claire (Hsiao-Ching) Huang, PhD, MPH
Research Scientist
Dr. Claire (Hsiao-Ching) Huang is a Research Scientist at the Reagan-Udall Foundation for the FDA. She earned her doctoral degree in Philosophy from University of Illinois Chicago (UIC) College of Pharmacy where she majored in Pharmacoepidemiology. Her expertise lies with epidemiology methods, real-world evidence, and patient safety.
 Prior to joining the FDA Foundation, Dr. Huang worked as a summer intern at The Food and Drug Administration (FDA) where she assisted CURE-ID (drug repurposing) team with study guideline development. She also worked as a Research Fellow at Global Epidemiology of AbbVie Inc where she primary worked on women's health projects. Before going back to school to get her PhD, Dr. Huang worked as a Statistical Analyst at Sutter Health where she conducted analyses using retrospective databases. 
Dr. Huang holds a bachelor's degree in Biomedical Science from Kaohsiung Medical University, and a master's degree in Public Health from UIC. She is also a certified Advanced SAS programmer. 
Dr. Huang lives in Alexandria, and she enjoys swimming, playing basketball and going to various shows during her free time.