Nearly 300 stakeholders from government, industry, academia and patient groups filled the FDA's Great Room on November 19, 2018, for the Reagan-Udall Foundation's public meeting on Leveraging Real-World Treatment Experience from Expanded Access (EA) Protocols.
Foundation Board Chair Ellen Sigal welcomed the group, underscoring that the event represents the Foundation's charge to advance science, innovation and collaboration, and stressing the importance of EA to patients who can't get into clinical trials and are running out of options.
Image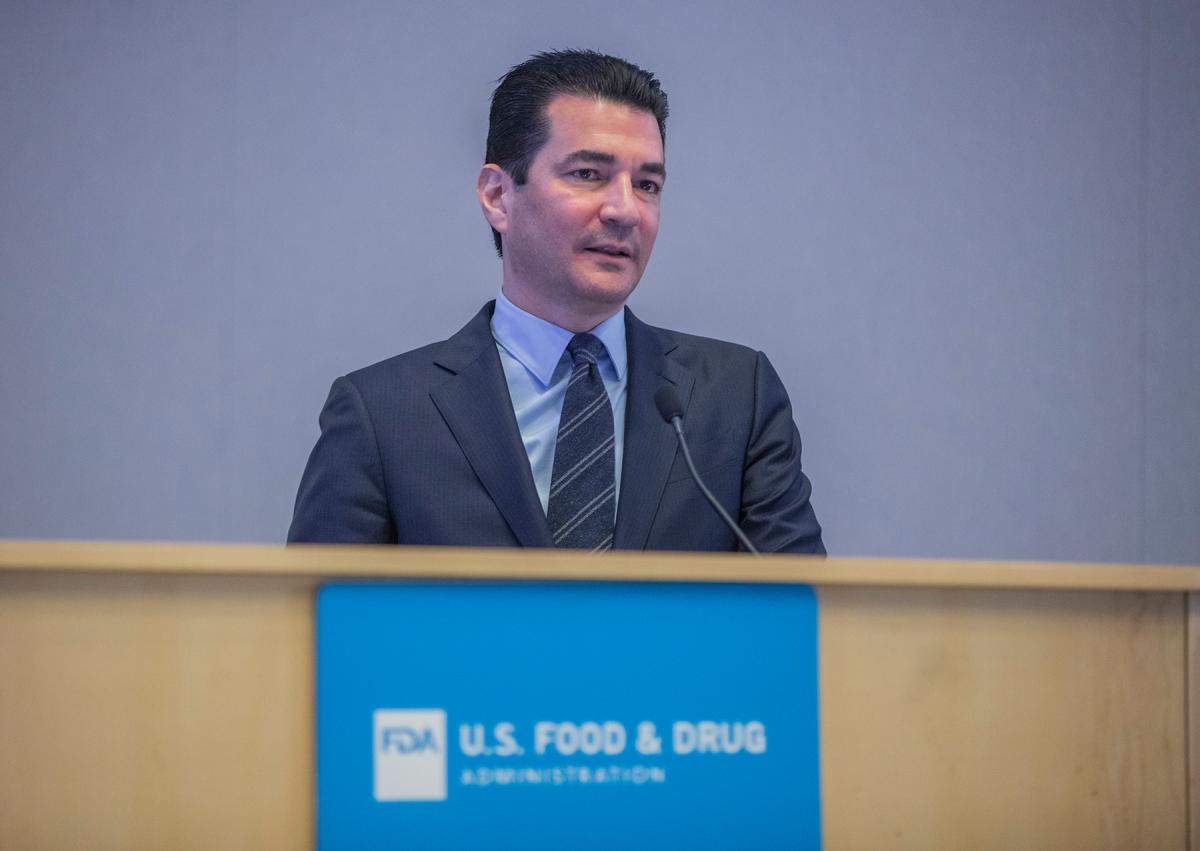 FDA is advancing efforts to expand real-world data collection through digital technology and enhanced patient-reported outcomes, especially at the point of patient care. FDA Commissioner Scott Gottlieb announced a docket on the Federal Register for feedback on FDA's newly proposed framework for regulating apps intended for use with prescription drugs. He also emphasized the agency's partnership with the Foundation as a "critical component" of efforts to modernize the framework for drug development and review, highlighting how IMEDS leverages the Sentinel data "to support public health research and identify new approaches for reviewing safety signals."
Image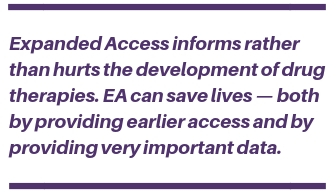 Rachel Sherman, Principal Deputy Commissioner at FDA, reviewed with attendees what the FDA and the healthcare field learned about EA in the 1970s and 1980s, when faced with the HIV crisis and the need for very sick individuals to get quick access to investigational therapies, clearly stating that EA informs rather than hurts the development of drug therapies. She asserted that EA can save lives – both by providing earlier access and by providing very important data.
Image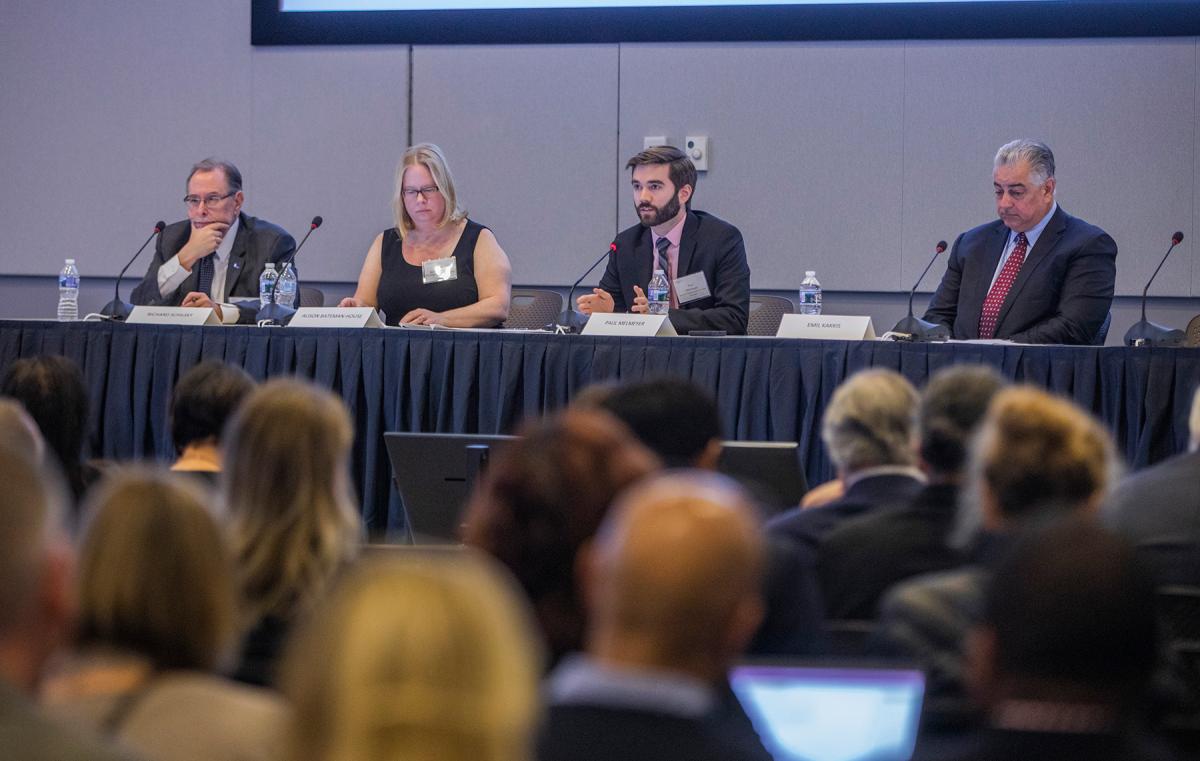 Alison Bateman-House of NYU School of Medicine, Paul Melmeyer of NORD and Emil Kakkis of Ultragenyx and the EveryLife Foundation joined moderator Richard L. Schilsky of the Reagan-Udall Foundation Board to discuss Patient, Physician and Bioethics Perspectives.
Panelists agreed that:
Patients have a lot of useful information to share with drug companies and patient advocacy groups can be valuable to companies in the planning of EA and Clinical Trials programs
EA can increase health equity that's not always inherent in clinical trials due to inclusion/exclusion criteria
Companies have an obligation to ensure unbiased, rigorous data collection from EA physicians and patients to extend safety for the next patient
Companies recognize the benefits of EA programs, but face hurdles such as product availability and cost of patient/physician support
Image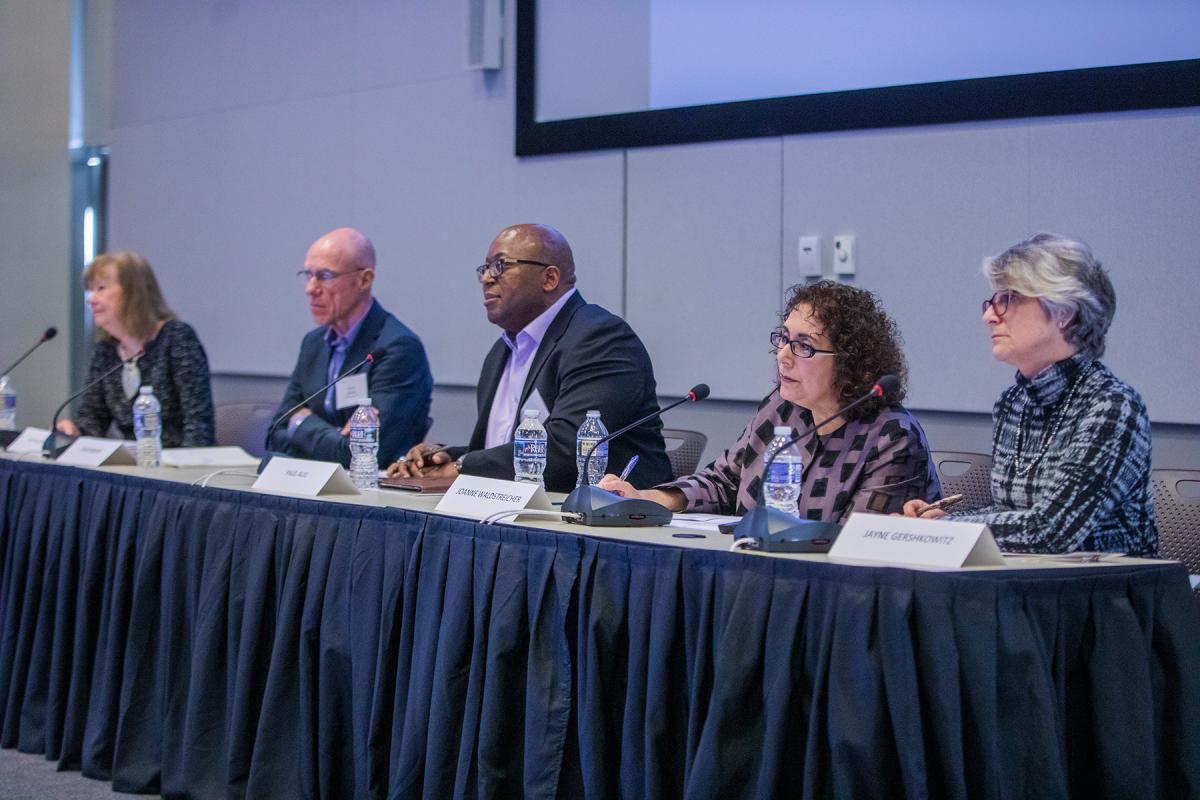 Representatives from industry emphasized that EA is not "one size fits all," as programs differ for each drug candidate and need to be planned alongside clinical trials. Moderator Kay Holcombe of the Reagan-Udall Foundation Board explored how even small amounts of clinical data can be incredibly useful—especially in rare disease populations—with Novartis' Paul Aliu, Amicus Therapeutics' Jayne C. Gershkowitz, KSQ Therapeutics' David Meeker and Johnson & Johnson's Joanne Waldstreicher.
Industry lessons included:
Important to collect data on a wide variety of patients, which can help inform payors as well as companies and regulators
Small companies have real limits, from breadth of experience to staff focus, that larger companies often do not experience
Companies should not wait to receive their first EA request before planning – it takes time to engage patient organizations as partners and to build relationships
Image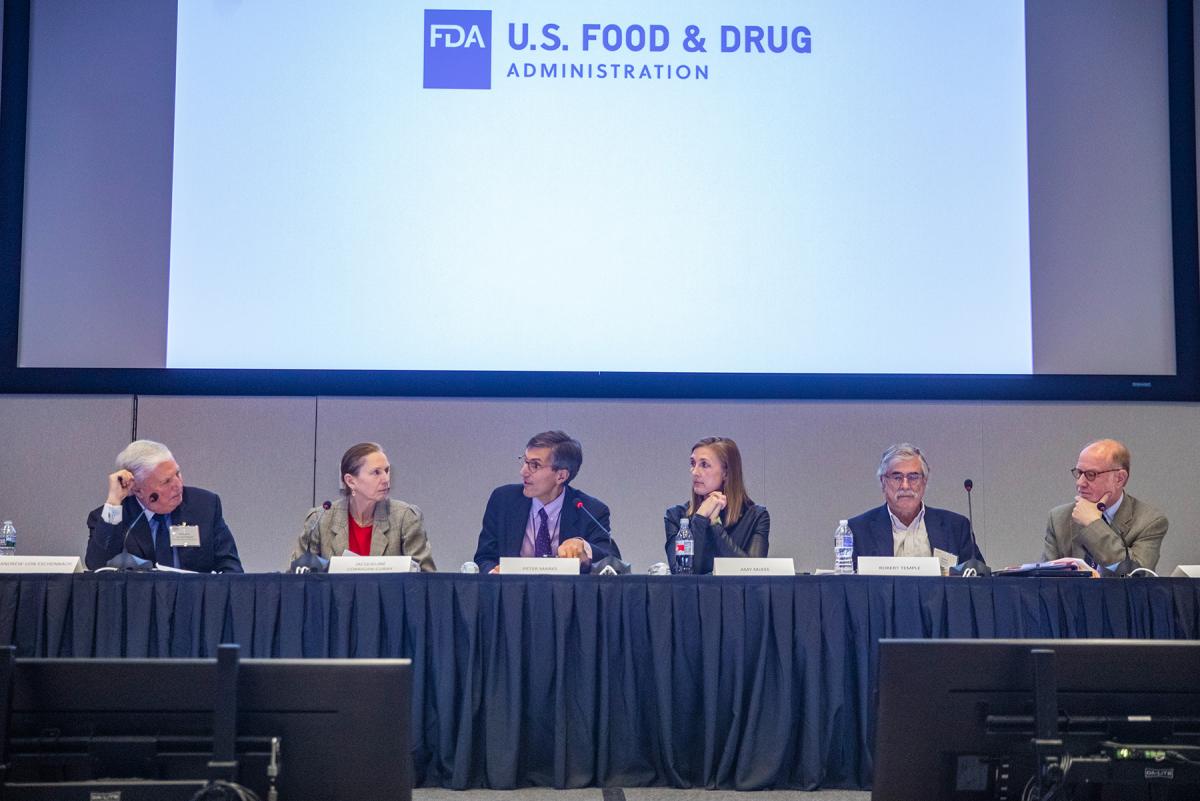 When moderator Andrew C. von Eschenbach, 20th FDA Commissioner, engaged with current FDA officials Jacqueline Corrigan-Curay, Robert Temple and Peter Stein of the Center for Drug Evaluation and Research, Peter Marks from the Center for Biologics Evaluation and Research, and Amy McKee of the Oncology Center of Excellence, the message was clear: EA is an opportunity to enhance a drug's regulatory package rather than threaten it. And, they are not looking to add more regulation, although the panel warned about the potential for irregularity in EA data collection not governed by stringent protocols. FDA approves 99% of the EA requests they receive. 
Their advice to companies was to: 
See the value of EA requests that can sometimes lead reviewers to suggest new avenues to explore
Recognize that adverse events in EA programs do not typically have a negative impact on regulatory review
Speak with FDA staff about EA data collection early in the planning process
Rethink some exclusions to possibly allow more diverse populations into clinical trials
Citing a good balance of both large and small company considerations, participants appreciated the "varied perspectives and constructive ideas"  as well as the "wide-ranging and well-informed discussion" around the important topic of EA. Read more in the Pink Sheet article. 
Speakers and Panelists
Paul Aliu, PharmD, M.B.A., MRPharmS, G.Dip (Law), PMP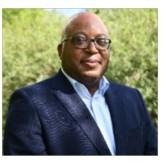 Paul Aliu, PharmD, MBA is the Global Head of Medical Governance within the cross-divisional Chief Medical Office at Novartis with responsibility for the oversight, processes, training and systems for compassionate use/expanded access and post-registration medical programs (e.g. Investigator initiated trials, research collaborations, non-interventional studies, registries and Phase IV studies). He has worked in the pharmaceutical industry for over 15 years in multiple roles in drug development, medical affairs and program management covering therapeutic areas such as oncology, rheumatology, transplantation, infectious and tropical diseases. Prior to joining the pharmaceutical industry he trained and practiced as a clinical pharmacist. He previously served as an industry representative on the WHO/Roll-Back Malaria (RBM) case management working group, managed alliances and partnership agreements (Public-Private & Private-Private) with multilateral organizations, NGOs, academic/research institutes; and participated in various round-table and stakeholder discussions on Global Health issues and Patient Access.
Alison Bateman-House, Ph.D., M.P.H., M.A.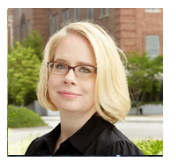 Alison Bateman-House, PhD, MPH, MA is an assistant professor in the Division of Medical Ethics and co-leader of the Working Group on Compassionate Use and Pre-Approval Access. She serves as chair of the Compassionate Use Advisory Committee Infectious Diseases (CompAC ID) and as deputy chair of several other CompACs. She attended the University of Virginia for her BA and Master's of bioethics degrees and Columbia University for her MPH and PhD. She served in the Peace Corps in Cote d'Ivoire; led a team of public health researchers in Louisiana after hurricanes Katrina and Rita; and spent a year "embedded" in the Johns Hopkins Oncology Center, recruiting terminally ill cancer patients for a study investigating these patients' knowledge and understanding of clinical research. She has written and spoken frequently on the history and ethics of using humans as research subjects and on pre-approval access to drugs.
Jacqueline Corrigan-Curay, J.D., M.D.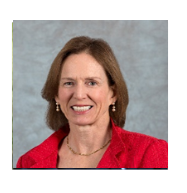 Jacqueline Corrigan-Curay, J.D., M.D., serves as Director of CDER's Office of Medical Policy (OMP). She leads the development, coordination, and implementation of medical policy programs and strategic initiatives. Dr. Corrigan-Curay brings to the position a unique legal, scientific policy, and clinical background. Before joining FDA, she was at the National Institutes of Health (NIH) in the National Heart, Lung and Blood Institute and the Office of Biotechnology Activities (OBA), Office of Science Policy at NIH. She has held positions as a policy analyst with the Congressional Office of Technology Assessment, and a practicing attorney in Washington, D.C. She practices internal medicine part-time at the Veterans Affairs Medical Center in Washington, D.C.
Dr. Corrigan-Curay earned her law degree from Harvard Law School, her medical degree from University of Maryland School of Medicine, and a bachelor's degree in history of science from Harvard/Radcliffe College.
Jayne Gershkowitz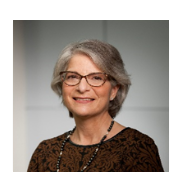 Jayne Gershkowitz joined Amicus Therapeutics in 2006 and serves as Chief Patient Advocate, responsible for developing and executing the global strategies that ensure patients remain at the core of all company operations. A long-time patient advocacy professional, Jayne leads the company's highly regarded Patient & Professional Advocacy department. In addition, Jayne founded the company's Patient Advisory Boards program, has been actively involved in Amicus' public policy work to advocate for policies that satisfy unmet need among those living with rare diseases, and manages Healing Beyond Disease™, an Amicus initiative to further serve the rare disease community in extraordinary ways.
She is a 2018 PharmaVOICE 100 honoree, recognized for providing inspiration and innovation in the life sciences industry, and serves on several industry, association and nonprofit boards and committees. She is the former executive director of National Tay-Sachs & Allied Diseases Association. A native of Medford, Massachusetts, Jayne graduated from Syracuse University and studied marketing management at Radcliffe College.
Scott Gottlieb, M.D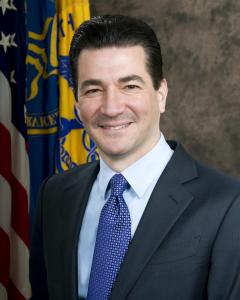 Scott Gottlieb, M.D., was sworn in as the 23rd Commissioner of Food and Drugs on May 11, 2017. Dr. Gottlieb is a physician, medical policy expert, and public health advocate who previously served as the FDA's Deputy Commissioner for Medical and Scientific Affairs and before that, as a senior advisor to the FDA Commissioner.
He also worked on implementation of the Medicare drug benefit as a senior advisor to the Administrator of the Centers for Medicare and Medicaid Services, where he supported policy work on quality improvement and the agency's coverage process, particularly as it related to new medical technologies.
In 2013 Dr. Gottlieb was appointed by the Senate to serve on the Federal Health Information Technology Policy Committee, which advises the Department of Health and Human Services on healthcare information technology.
Dr. Gottlieb was previously a Resident Fellow at the American Enterprise Institute, and a Clinical Assistant Professor at the New York University School of Medicine in Manhattan, where he also practiced medicine as a hospitalist physician.
Kay Holcombe, M.S.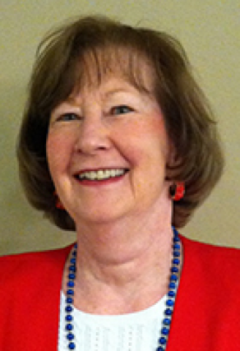 Kay Holcombe is the Secretary, Board of Directors, Reagan-Udall Foundation for the FDA and Senior Advisor at the Milken Institute's Center for Public Health. Previously, she was the Senior Vice President for Health Policy at BIO, the Biotechnology Innovation Organization. Prior to this, as Senior Policy Advisor and Vice President for Government Relations at Genzyme, a Sanofi Company, and as Executive Vice President of Policy Directions Inc., a government relations firm. Before joining the private sector, she served as professional health legislative staff and senior health policy advisor in the U.S. House of Representatives and the Senate and senior policy and legislative affairs positions within the FDA, the Health Resources & Services Administration, the National Institutes of Health and, the U.S. Department of Health and Human Services. She received her M.S. in chemistry from the University of Virginia.
Emil Kakkis, M.D., Ph.D.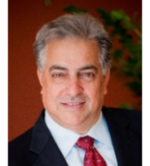 Emil Kakkis, M.D., Ph.D. is currently the Founder and Chief Executive Officer of Ultragenyx Pharmaceutical Inc., a biopharmaceutical company committed to the development of novel therapies for rare and ultra-rare diseases, based in Northern California. In addition, Dr. Kakkis founded and is a current board member of the EveryLife Foundation for Rare Diseases, a non-profit organization dedicated to the acceleration of biotech innovation for rare diseases through practical and scientifically sound improvements to development strategies, regulatory policy and law.
Dr. Kakkis has worked in rare diseases for 27 years as an academic professor, biotechnology and nonprofit foundation leader. Dr. Kakkis is board certified in both Pediatrics and Medical Genetics. He graduated from Pomona College, magna cum laude and received the Vaile prize for his research. He received combined M.D. and Ph.D. degrees from the UCLA Medical Scientist Program and received the Bogen prize for his research.
Peter Marks, M.D., Ph.D.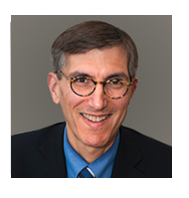 Peter Marks, M.D., Ph.D. is the director of the Center for Biologics Evaluation and Research (CBER) at the FDA. CBER is responsible for assuring the safety and effectiveness of biological products, including vaccines, allergenic products, blood and blood products, and cellular, tissue, and gene therapies.
Dr. Peter Marks received his graduate degree in cell and molecular biology and his medical degree at New York University. Following training at Brigham and Women's Hospital in Boston, he stayed and eventually served as Clinical Director of Hematology. He then moved on to work for several years in industry on the development of hematology and oncology products prior to joining Yale University. He joined the FDA in 2012 as Deputy Center Director for CBER and became Center Director in 2016. Dr. Marks is board certified in internal medicine, hematology and medical oncology, and is a Fellow of the American College of Physicians.
Amy McKee, M.D.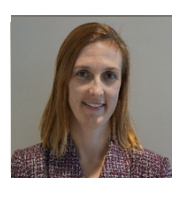 Amy McKee, M.D. is the Deputy Director of the Oncology Center of Excellence and the acting Supervisory Associate Director of the Office of Hematology and Oncology Products (OHOP) in the Center for Drug Evaluation and Research of the FDA. Prior to these positions, she was a clinical team leader in OHOP for breast and gynecologic oncology products.
Dr. Amy McKee received her B.A. in Russian and East European Studies from Middlebury College. Before obtaining her medical degree at Tulane University School of Medicine, Dr. McKee was a reporter for Elsevier's medical industry trade journal "The Pink Sheet." She completed her pediatric training at the Floating Hospital for Children/New England Medical Center and her pediatric hematology/oncology training at the combined Johns Hopkins University/National Cancer Institute fellowship program, where she continued basic research on neuroblastoma. She also received the NCI Director's Innovation Career Development Award for her research on stem cells in cancer.
David P. Meeker, M.D.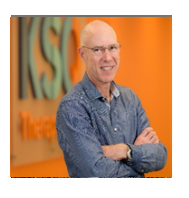 David Meeker, M.D., is the President & CEO of KSQ, a biotech company with a proprietary CRISPRomics drug discovery engine. Utilizing this engine, KSQ is advancing a pipeline of oncology and immuno-oncology drug development programs. Dr. Meeker was formerly the President and CEO of Genzyme at the time of its merger with Sanofi in 2011. Within Sanofi, he headed Sanofi-Genzyme, the specialty care unit with responsibility for Rare Diseases, MS, Oncology and Immunology franchises.
Prior to joining Genzyme, Dr. Meeker was at the Cleveland Clinic and Ohio State University. He completed his internal medicine training at Harvard's Beth Israel Hospital and his pulmonary/critical training at Boston University.
Dr. Meeker is the Chairman of the Board of Rhythm Pharmaceuticals, and Trevi Therapeutics and a member of the board at Myokardia. He also serves on the boards of the Biomedical Science Careers Program, the Network for Excellence in Health Innovation and the Dimock Center, a Boston based community health center.
Paul Melmeyer, M.P.P.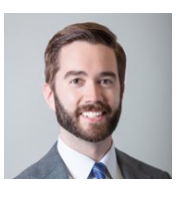 Paul Melmeyer serves as the Director of Federal Policy at the National Organization for Rare Disorders (NORD). In this role, Paul engages in federal congressional and regulatory advocacy on behalf of rare disease patients and the organizations that serve them. His overriding mission is to improve the plight of patients with rare diseases and increase incentives for the development of orphan drugs, devices, and diagnostics. Since joining NORD in 2013, Paul has advocated successfully for the passage of various laws and has crafted comments on NORD's behalf for numerous proposed rules and guidances. In 2017, he earned his Master's in Public Policy from the George Washington University. Prior to joining NORD, Paul spent time at the Center for American Progress, AARP, and in the Senate.
Richard L. Schilsky, M.D., FACP, FSCT, FASCO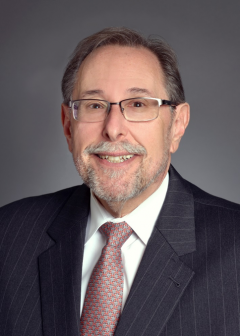 Richard Schilsky, M.D., FASCO, is the Senior Vice President and Chief Medical Officer of the American Society of Clinical Oncology, Professor emeritus University of Chicago and Vice-Chair, Board of Directors, Reagan-Udall Foundation for the FDA. Dr. Schilsky earned his M.D. at the University Of Chicago Pritzker School Of Medicine. Following a residency at the University of Texas Southwestern Medical Center and Parkland Memorial Hospital, he received oncology training at the National Cancer Institute (NCI). At the University of Chicago, Dr. Schilsky rose to the rank of Professor of Medicine and served as Director of the University of Chicago Cancer Research Center.
Dr. Schilsky has served on a number of peer review and advisory committees for the NCI and FDA. He has also served as a member of the Board of Directors of the American Society of Clinical Oncology (ASCO) and of the Conquer Cancer Foundation of ASCO and as ASCO President 2008-2009.
Ellen V. Sigal, Ph.D.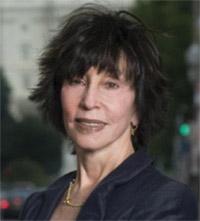 Ellen V. Sigal, PhD, is Chairperson and Founder of Friends of Cancer Research (Friends), a think tank and advocacy organization based in Washington, DC that drives collaboration among partners from every healthcare sector to power advances in science, policy and regulation that speed life-saving treatments to patients.  
Dr. Sigal is the Chair of the Board of Directors of Reagan-Udall Foundation for the FDA and serves on the Board of the Foundation for the National Institutes of Health, where she chairs its Public Private Partnerships Committee. Additionally, in 2016 Dr. Sigal was named to Vice President Biden's Cancer Moonshot Blue Ribbon Panel, and she holds leadership positions with a broad range of cancer advocacy, public policy organizations and academic health centers including: MD Anderson Cancer Center External Advisory Board, the Duke University Cancer Center Board of Overseers, and The Sidney Kimmel Comprehensive Cancer Center Advisory Council.
Peter Stein, M.D.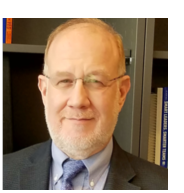 Peter Stein is the Deputy Director, Office of New Drugs (OND), Center for Drug Evaluation and Research (CDER), Food and Drug Administration (FDA). He earned his medical degree from University of Pennsylvania and trained at Yale-New Haven Hospital in internal medicine, and in endocrinology and metabolism.  He was on faculty at Yale in the Section of Endocrinology and served as the associate program director for the Primary Care Residency Program.  Subsequently, Peter was the section chief for endocrinology and the program director for internal medicine residency program at the Medical College of Georgia.  Peter has worked at Bristol-Myers Squibb, Merck, Janssen, and returned to Merck as Vice President for late-stage development in Diabetes and Endocrinology. He is a clinical associate professor at the Robert Wood Johnson Medical School, where he maintained a practice in endocrinology for many years.  Peter joined FDA in late 2016 as the Deputy Director, Office of New Drugs, CDER.
Robert Temple, M.D.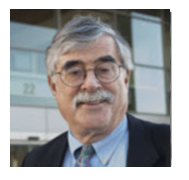 Dr. Robert Temple has been Deputy Center Director for Clinical Science for CDER since 2009, participating in the direction of the Center's operations. He is also Acting Deputy Director of the Office of Drug Evaluation I (ODE-I).  ODE-I is responsible for the regulation of cardio-renal, neuropharmacologic, and psychopharmacologic drug products. Dr. Temple served as Director, Office of Medical Policy from 1999-2009. Dr. Temple is an expert in the design and conduct of clinical trials and has written extensively on this subject, especially on choice of control group in clinical trials, evaluation of active control and non-inferiority trials, trials to evaluate dose-response, and trials using "enrichment" designs. Dr. Temple received his medical degree from the New York University School of Medicine in 1967. In 1972 he joined CDER as a review Medical Officer in the Division of Metabolic and Endocrine Drug Products. 
Andrew C. von Eschenbach M.D.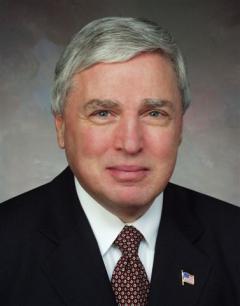 Andrew C. von Eschenbach M.D., currently serves as President of Samaritan Health Initiatives, Inc.  and as an Adjunct Professor at University of Texas MD Anderson Cancer Center. From September of 2005 to January 2009 he served as Commissioner of Food and Drugs where he championed an agenda to modernize the FDA by process improvement of the regulatory pathway for drugs and medical devices and by fostering creative projects, including FDA's Critical Path Initiative (designed to bring modern tools of science to the product development process); work plans like the FDA's Food Protection Plan; and most especially the nurturing of the workforce through initiatives, such as an Agency-wide fellowship program and development of a new integrated campus for the Agency in White Oak, Maryland. Under his leadership, the FDA experienced dramatic increases in resources enabling implementation of many new programs designed to strengthen the FDA in its mission to protect and promote public health. He has emphasized FDA's role in working with external partners to assure quality throughout the entire life cycle of the products it regulates.  
Dr. von Eschenbach joined FDA after serving for four years as Director of the National Cancer Institute (NCI) at the National Institutes of Health where he set an ambitious goal to eliminate the suffering and death due to cancer by rapid acceleration and integration of the discovery-development-delivery continuum.  While at NCI, he committed resources to ensure the application to oncology of nanotechnology, genomics, proteomics, bioinformatics, and other emerging technologies.  At the time of his appointment by President Bush to serve as Director of NCI, he was President-Elect of the American Cancer Society.  Dr. von Eschenbach entered government service after an outstanding career over three decades as a physician, surgeon, oncologist and executive that included numerous leadership roles from Chairman of the Department of Urologic Oncology to Executive Vice President and Chief Academic at the University of Texas M.D. Anderson Cancer Center in Houston, an institution world renowned for the magnitude and excellence of its clinical and research cancer programs.  An internationally renowned cancer specialist and author of more than 300 scientific articles and studies, Dr. von Eschenbach has served in numerous leadership roles, including serving as one of the founding members of the National Dialogue on Cancer. 
Joanne Waldstreicher, M.D.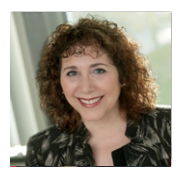 Joanne Waldstreicher, M.D., is Chief Medical Officer, Johnson & Johnson. In this role, she has oversight across pharmaceuticals, devices and consumer products for safety, epidemiology, clinical and regulatory operations transformation, collaborations on ethical science, and technology and R&D policies, including those related to clinical trial transparency and compassionate access. She chairs the R&D development pipeline review committee for Janssen, the pharmaceuticals group of Johnson & Johnson. Joanne is also a Faculty Affiliate of the Division of Medical Ethics, Department of Population Health, New York University School of Medicine.
Joanne received both the Jonas Salk and Belle Zeller scholarships from the City University of New York, and graduated Summa Cum Laude from Brooklyn College. She graduated Cum Laude from Harvard Medical School, completed her internship and residency at Beth Israel Hospital, and her endocrinology fellowship at Massachusetts General Hospital. In 2016, the National Association of Female Executives named her Healthcare Champion of the Year. 
June Wasser, M.A.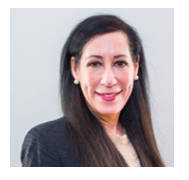 June S. Wasser, MA joined the Reagan-Udall Foundation for the Food and Drug Administration as Executive Director in May of 2016. In this role, Ms. Wasser provides leadership, oversight and strategic direction for the Foundation's development and implementation of programs and initiatives intended to foster advances in regulatory science in support of the FDA's mission.
Prior to joining the Foundation, Ms. Wasser served as a consultant in translational science programs and the development of continuing medical education programs. Further, Ms. Wasser also has interests in health policy and is a co-editor and co-author on a book about the Affordable Care Act and how policy implementation offers an opportunity for translational research. Ms. Wasser received her MA from the University of California at Los Angeles and completed additional graduate work at the University of Chicago. She served as an Instructor of Medicine at Tufts University.
Janet Woodcock, M.D.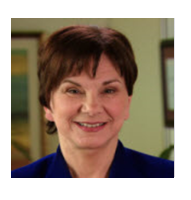 Janet Woodcock, M.D. is Director of the Center for Drug Evaluation and Research (CDER) at the FDA and Acting Director of CDER's Office of New Drugs. In 2015, Dr. Woodcock also operated in the role of Acting Director of CDER's Office of Pharmaceutical Quality (OPQ). Dr. Woodcock first joined CDER in 1994. From 2005 until 2008, she served in the FDA Commissioner's office, holding several positions, as Deputy Commissioner and Chief Medical Officer, Deputy Commissioner for Operations, and Chief Operating Officer. Her responsibilities encompassed oversight of various aspects of scientific and medical regulatory operations. 
Before joining CDER, Dr. Woodcock served as Director, Office of Therapeutics Research and Review, and Acting Deputy Director in FDA's CBER. Dr. Woodcock received her M.D. from Northwestern Medical School. Prior to that, she completed further training and held teaching appointments at the Pennsylvania State University and the University of California in San Francisco. She joined FDA in 1986.