Strategies for Improving Public Understanding of FDA-Regulated Products
Virtual Public Meeting
Thursday, October 5, 2023 | 10:30am-12:30pm eastern
Health misinformation undermines people's ability to make good health decisions. At the Foundation, we've spent the pa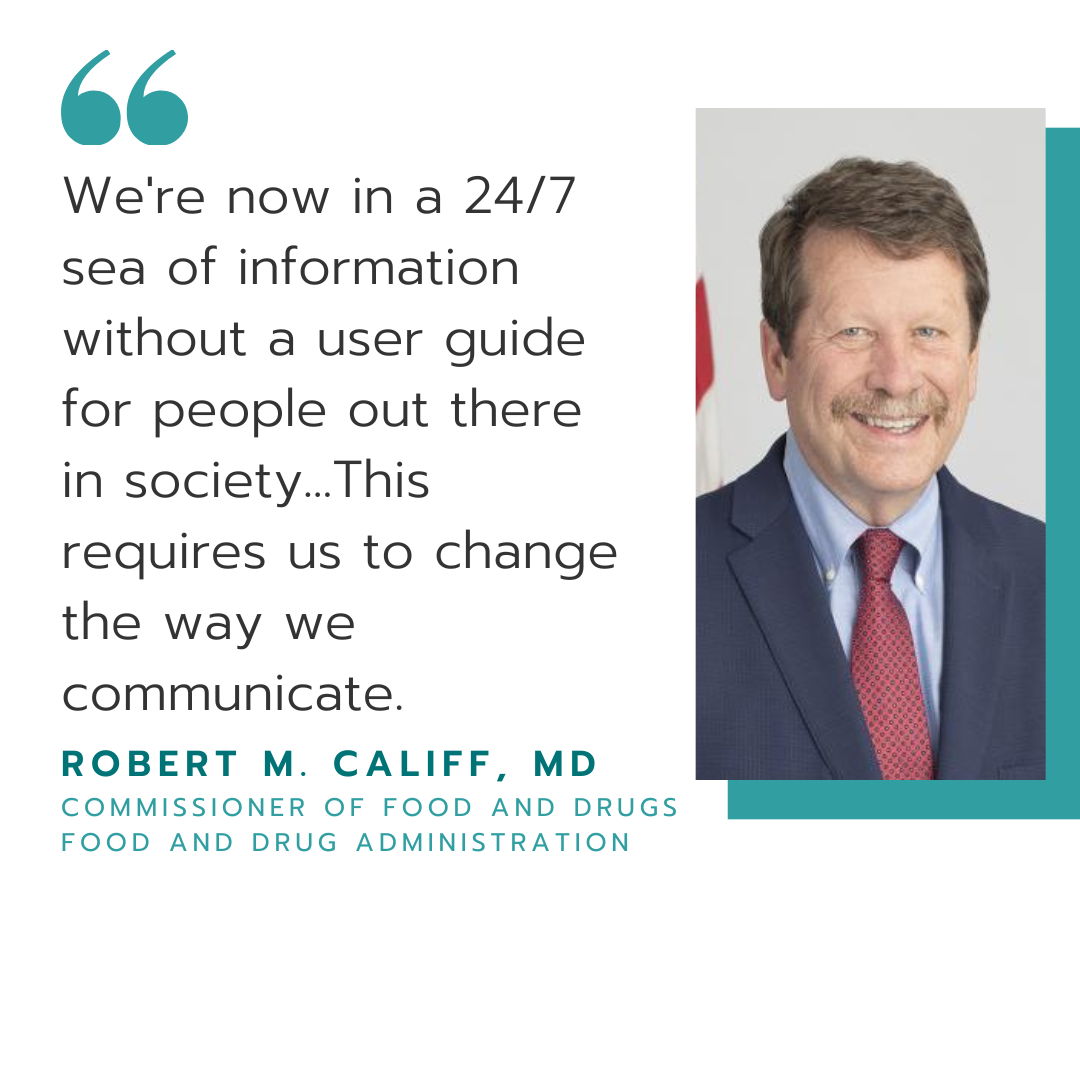 st several months conducting research and consulting with experts to better understand how consumers and other stakeholders find, consume, and perceive health information—especially as it pertains to FDA-regulated products.
Join us on October 5 as we release our report, Strategies for Improving Public Understanding of FDA-Regulated Products, in a virtual public meeting. We will highlight our observations and actionable strategies to improve public understanding of the Agency and the products it regulates.
While the strategies are presented for the FDA's consideration, many of the challenges we'll address face stakeholders across the entire health care ecosystem. In this meeting, you'll hear a variety of stakeholder perspectives on the impact of health misunderstanding, how to get accurate information to stakeholders, and potential opportunities to improve health communication. Plus, we'll engage with Robert M. Califf, MD, Commissioner of Food and Drugs, on helping the public access the science-based information they need to use foods and medical products to maintain and improve their health.
Agenda