Image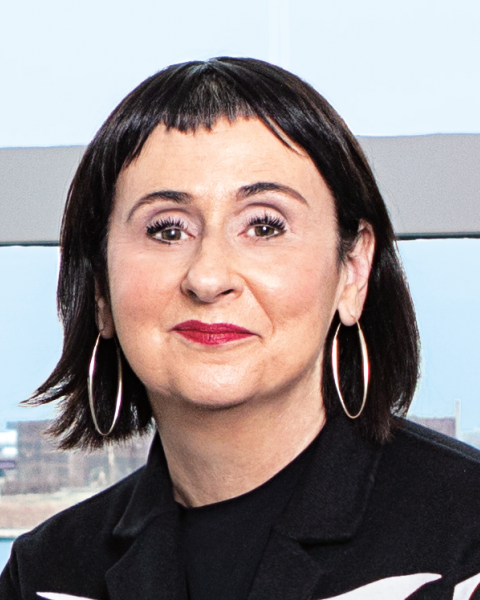 Lynne Zydowsky, PhD
Chair, Development Committee
Lynne Zydowsky, PhD, President and Co-Founder of the Alexandria Summit and Chief Science Officer of Alexandria Real Estate Equities, Inc./Alexandria Venture Investments, and President of Zydowsky Consultants, is an experienced executive in the life science industry who has been involved in the launching and building of several successful companies. With more than 20 years of experience, she has played key roles in corporate development, operations, and finance. She is a long-standing advocate for biomedical research and the advancement of global health.
In 2003, Dr. Zydowsky founded Zydowsky Consultants, a consulting practice offering services to life science companies. Prior to that, Dr. Zydowsky was Co-Founder and Chief Operating Officer of Renovis, Inc. (now Evotec) and served as Vice President of Pharmaceutical Business Development at Exelixis, Inc. As part of their executive management teams, she contributed to the growth and development of both companies, which led to their initial public offerings.
The Alexandria Summit, a neutral, interactive platform, co-founded in 2011, by Mr. Joel Marcus, Dr. Zydowsky, and Ms. Deeda Blair, convenes a diverse group of visionary stakeholders for transformative discussions and collaborations that help drive the discovery and development of novel, cost-effective therapies; shape policy to advance innovation that saves lives and cures disease; and inspire new ways of addressing the urgent need to transform our healthcare system.
Dr. Zydowsky currently serves on the Board of Directors for Yumanity Therapeutics and Vindara (since 2019); the Board of Trustees for Butler University (since September 2016); and the Discovery Council for Harvard Medical School (since August 2018).
She serves as a Board Observer for OneFifteen, a non-profit healthcare ecosystem dedicated to the full and sustained recovery of people living with opioid addiction, on behalf of Alexandria Real Estate Equities, Inc./Alexandria Venture Investments.
Dr. Zydowsky is also personally engaged in critical philanthropic efforts as a member of the West Coast Board for the international non-profit buildOn, an organization focused on breaking the cycle of poverty, illiteracy, and low expectations through its after-school programs for urban teens based on changing lives and communities through service locally and globally.
Dr. Zydowsky earned her doctoral degree in Chemistry from The Ohio State University and was a National Institutes of Health postdoctoral fellow in the Department of Biological Chemistry and Molecular Pharmacology at Harvard Medical School. She has a BS degree in Pharmacy from Butler University.
Dr. Zydowsky joined the Reagan-Udall Foundation for the FDA Board of Directors in 2018.