Image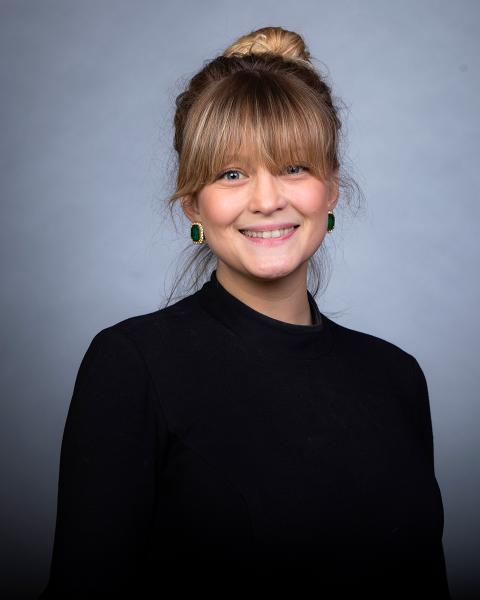 Elizabeth Fain
Executive Assistant
Elizabeth "Bizzy" Fain serves as the Executive Assistant to the Reagan-Udall Foundation for the FDA. She provides high-level administrative support to the Foundation, including technical and logistical support for multiple projects, event coordination, and communication on behalf of the Executive Director. Ms. Fain serves as the primary contact for expanded access submissions to the Company Directory of the Expanded Access Navigator and maintains the Foundation's stakeholder database.
Ms. Fain possesses more than eight years of experience supporting senior leadership and corporate executives. Prior to joining the Foundation, Ms. Fain worked as a Paralegal/Office Manager for the regulatory affairs office of a natural gas company based in Houston, Texas, where she provided full-scale executive support to senior level executives, high-level officials, and the CEO.
She worked for a national accrediting agency where she was responsible for coordinating all aspects of approximately 40 onsite evaluation visits per year of private post-secondary institutions nationwide, assembling and leading compliance teams of subject matter experts to conduct institutional reviews, and interpreting the accreditation criteria to assess institutional quality and effectiveness. She also taught K-12 Spanish for two years with private schools in Georgia before moving to Washington, DC.
Ms. Fain holds a BA in Spanish from the University of Georgia.