2018 Innovations in Regulatory Science Awards Dinner
The Reagan-Udall Foundation for the FDA honored two longtime U.S. Food and Drug Administration leaders and an independent public-private partnership as the 2018 recipients of the Innovations in Regulatory Science Awards.
This year's Innovations in Regulatory Science Awards Dinner, a premier event launched in 2017, brought together leaders in academia, advocacy, industry and government to celebrate the achievements and continued contributions of outstanding regulatory science leaders.
The awards dinner was held at the Kaiser Permanente Center for Total Health in Washington, DC on Tuesday, December 4, 2018 from 6:00pm – 9:00pm. The program included an opening reception and a seated dinner. Featured speakers included the FDA Commissioner, Scott Gottlieb, M.D.
The three 2018 Innovations in Regulatory Science Award winners are:
Leadership Awardee:
Richard Pazdur, M.D.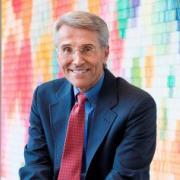 Richard Pazdur, M.D., is director of FDA's Oncology Center of Excellence (OCE), which leverages the combined skills of FDA's regulatory scientists and reviewers with expertise in drugs, biologics, and devices to expedite the development of novel cancer products. In this role, Dr. Pazdur leads the effort to develop and execute an integrated regulatory approach to enhance cross-center coordination of oncology product clinical review.
Prior to joining FDA in 1999, Dr. Pazdur was professor of medicine at The University of Texas M.D. Anderson Cancer Center. From 1982 to 1988, he served on the faculty of Wayne State University. He received his bachelor's degree from Northwestern University, his M.D. from Loyola Stritch School of Medicine, and completed clinical training at Rush-Presbyterian St. Luke's Medical Center and University of Chicago Hospitals and Clinics.
Dr. Pazdur has published more than 600 articles, book chapters, and abstracts. He was recognized in Fortune magazine's 2015 list of "50 World's Greatest Leaders," and in 2017, as one of The Bloomberg 50. In 2016, he was named to Massachusetts General Hospital Cancer Center's "The One Hundred" list. He received the American Society of Clinical Oncology Service Recognition Award (2009) and Public Service Award (2013); American Association for Cancer Research Distinguished Public Service Award (2015); National Coalition for Cancer Survivorship Public Service Leadership Award (2015); LUNGevity Foundation Face of Hope Award (2015); American Society for Clinical Pharmacology and Therapeutics Gary Neil Prize for Innovation in Drug Development (2018); and National Organization for Rare Disorders Rare Impact Award (2018).
Innovation Awardees:
Robert O'Neill, Ph.D.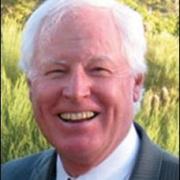 Robert O'Neill, Ph.D. retired as CDER's senior statistical advisor in the Office of Translational Sciences. He began his FDA career in the Division of Biometrics in 1971 as a statistical reviewer of new drug applications in the Bureau of Drugs. He went on to serve in the Division of Biometrics as group leader, branch chief, deputy director, and director. From 1993 until 1998, he was the acting director and then director of the Office of Epidemiology and Biostatistics, responsible for the post-market safety surveillance of new drugs. From 1998 until 2011, Dr. O'Neill served as the Director of the Office of Biostatistics (OB), providing statistical leadership and expertise. Under his direction and guidance, the drug review and development process advanced scientific understanding and capabilities in such critical clinical trial areas as non-inferiority, adaptive and enrichment designs, handling of missing data, and multiple endpoints. He advanced the use of quantitative methods in safety analysis, creating a division with that statistical responsibility.
FDA supported Dr. O'Neill's 1989 assignment to Basel, Switzerland's medical school where he developed a course in regulatory science decision making that currently is the basis for the graduate European Course in Pharmaceutical Medicine (ECPM), now in its 28th year. He was the FDA topic leader for two ICH guidances, Acceptance of Foreign Clinical Data, and Statistical Principles for Clinical Trials. He is a fellow of the American Statistical Association, Society for Clinical Trials. Harvard honored him with the Marvin Zelen Leadership Award in 2002.
Clinical Trials Transformation Initiative (CTTI)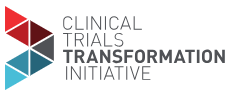 Clinical Trials Transformation Initiative (CTTI), co-founded by Duke University and the U.S. Food and Drug Administration in 2007, is a public-private partnership to develop and drive adoption of practices that will increase the quality and efficiency of clinical trials. Comprised of more than 80 member organizations—representing academia, clinical investigators, government and regulatory agencies, industry, institutional review boards, patient advocacy groups, and other groups—CTTI is transforming the clinical trials landscape by developing evidence-based solutions to clinical research challenges.
Increasingly clinical trials are being conducted outside of the United States (US). The reasons behind this shift need to be understood so that US patients can continue to be represented in international clinical trials. This representation is critically important to address the appropriate use of products by US citizens. As a result, CTTI's approach includes conducting projects to better understand the range of current practices, assess alternative approaches, understand barriers to change, and propose recommendations for improvement. Members contribute ideas for projects, participate in their conduct and analysis, and are committed to disseminating CTTI recommendations and encouraging adoption of system changes that will improve the efficiency of clinical trials.
Many regulatory agencies and organizations have applied CTTI's nearly 20 existing recommendations, and associated resources, to make better clinical trials a reality. Learn more about CTTI projects, recommendations, and resources at www.ctti-clinicaltrials.org.
Our Sponsors
We are grateful for the generous support of the following organizations.
---
Presenting Sponsor

---
Innovations Sponsors
---
Regulatory Sponsors
---
Supporting Sponsors
Marc J. Scheineson, Esq.        Andrew von Eschenbach, M.D.   

Sponsorship opportunities are still available. Please contact June Wasser by phone 202-849-2075 or email jwasser@reaganudall.org.
Awards Committee
Garry Neil, M.D., Chief Scientific Officer, Aevi Genomic Medicine & Awards Committee Chair
Robert Califf, M.D., 22nd Commissioner, Food & Drug Administration
William Chin, M.D., Former Executive Vice President, Scientific and Regulatory Affairs, PhRMA
Patrick Ryan, PhD., Senior Director and Head of Epidemiology Analytics, Janssen Research and Development
Frank Sasinowski, M.S., M.P.H., J.D., Director, Hyman, Phelps & McNamara
Richard Schilsky, M.D., Senior Vice President and Chief Medical Officer, ASCO
Janet Woodcock, M.D., Director, FDA Center for Drug Evaluation and Research
We thank our awards committee for their careful considerations of this year's nominations.