Front-of-Package Nutrition Labeling
Virtual Public Meeting
November 16, 2023 | 2:30-5pm (Eastern)
On November 16 we convened a Front-of-Package Nutrition Labeling virtual public meeting that included opportunity for stakeholder comment.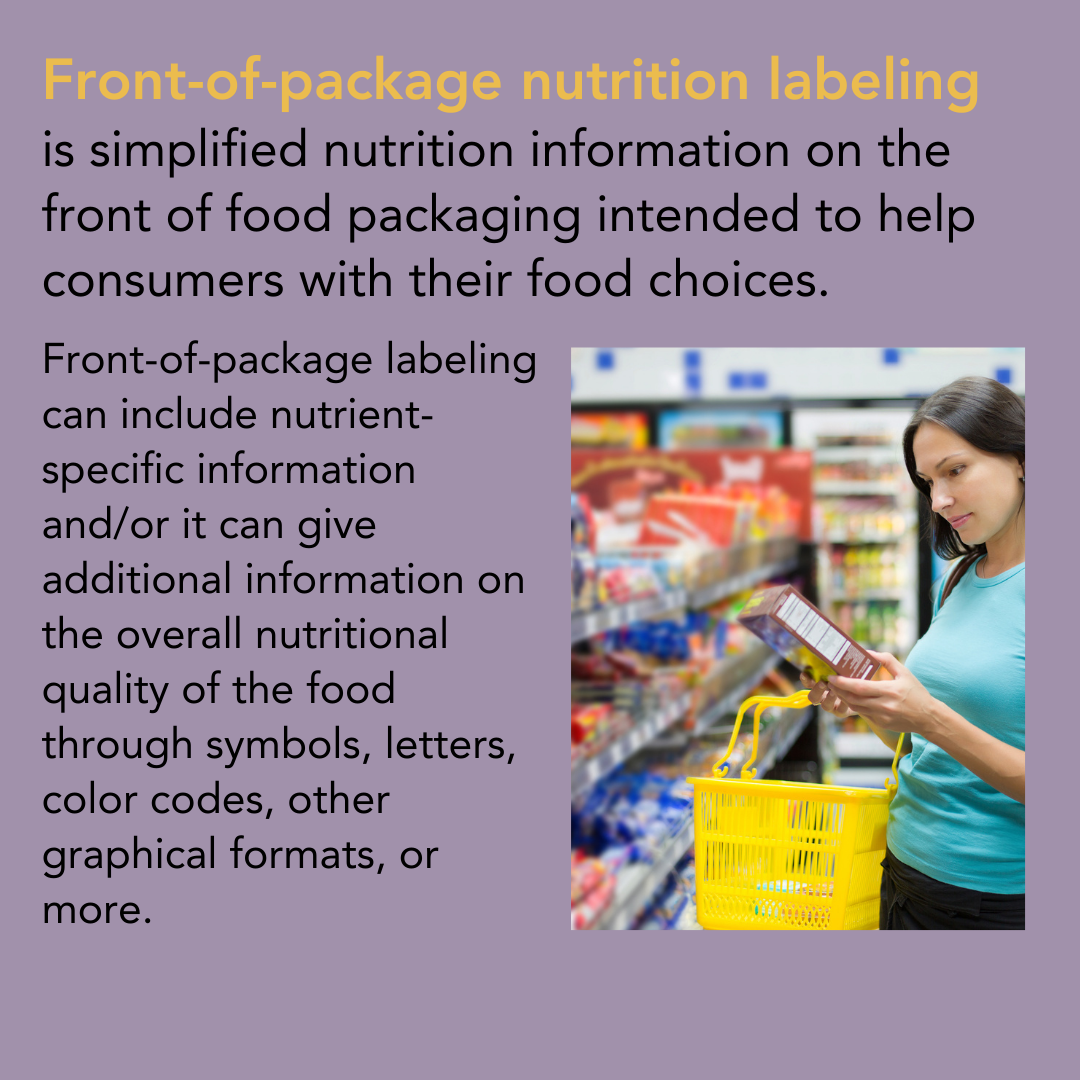 Following remarks by FDA leadership, including Dr. Robert Califf, Commissioner of Food and Drugs, and James Jones, Deputy Commissioner for Human Foods, the Agency shared an overview of its work to date on front-of-package nutrition labeling, including an update in its ongoing consumer research. We then opened the microphone for brief public statements on three key topics:
International experience with front-of-package labeling
Design considerations, such as placement and color
Potential intersection with other nutrition-related policies, such as other labeling efforts and nutrition assistance programs
Written comments were also accepted at FOP@reaganudall.org. The deadline to submit written comments was November 22.