Integrating Clinical Studies Into Health Care Delivery:
Post-Market Evidence Generation for Medical Products
Virtual Public Meeting
November 14, 2023 | 3:30-5pm (Eastern)
How can FDA and other stakeholders better facilitate and support post-market pragmatic evidence generation studies – studies that answer clinically meaningful questions and address gaps in clinical evidence that directly impact how care is managed in the United States?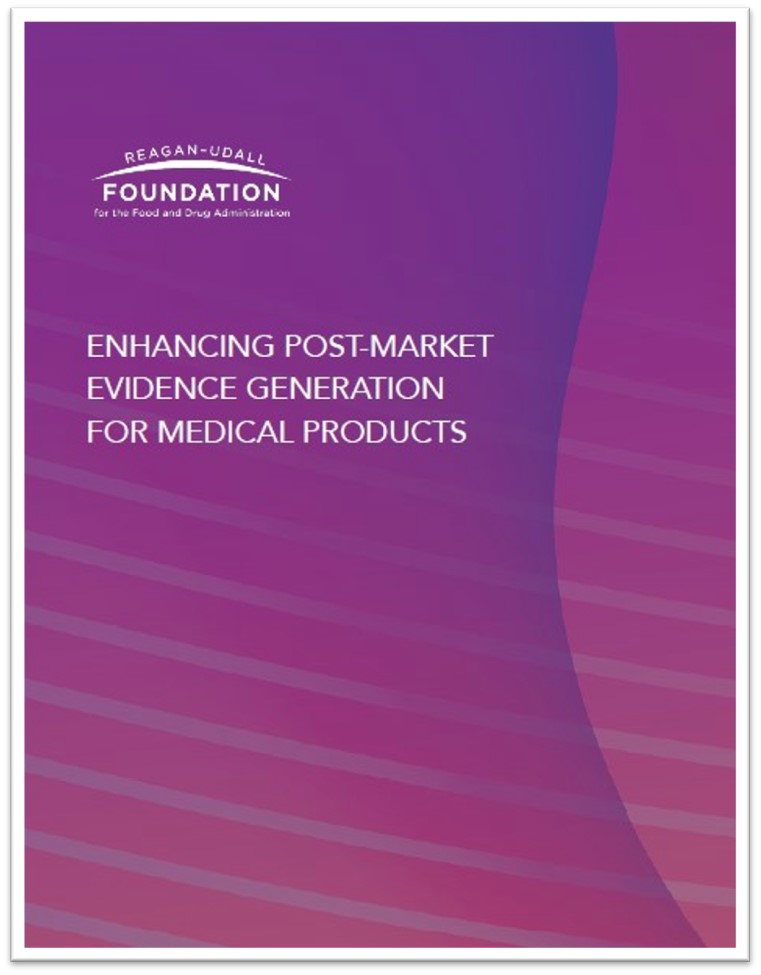 On November 14 we released the Enhancing Post-Market Evidence Generation for Medical Products report that details 30 recommendations for creating successful, resource-efficient pragmatic studies in health care delivery settings.
Our expert panel overviewed the report recommendations and shared insights on facilitating a more effective evidence generation strategy that
simplifies protocol objectives and endpoints to focus on clinically meaningful outcomes
broadens patient involvement and eligibility
streamlines adverse event reporting and required data collection
reduces administrative burden
creates structured clinical data elements and electronic data capture
Agenda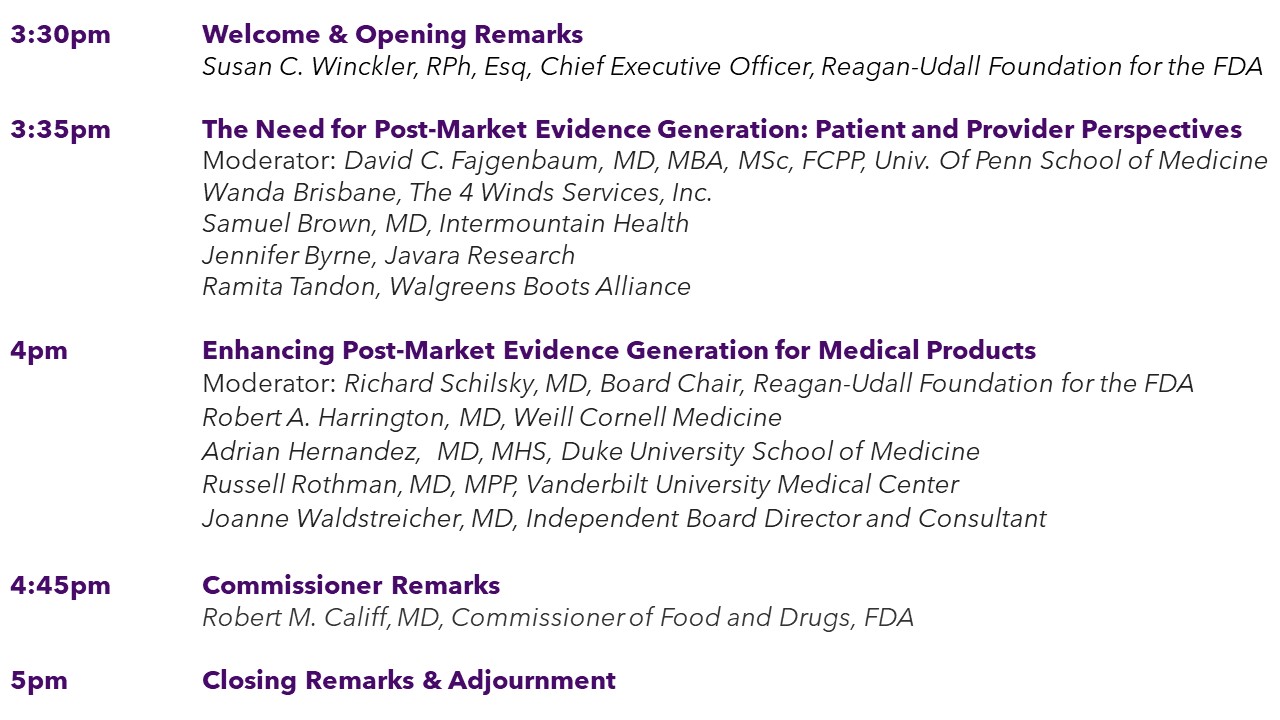 This project is supported by the Food and Drug Administration (FDA) of the U.S. Department of Health and Human Services (HHS) as part of an award of $399,966 in federal funds (100% of the project). The contents are those of the author(s) and do not necessarily represent the official views of, nor an endorsement, by FDA, HHS, or the U.S. Government. For more information, please visit FDA.gov.