Image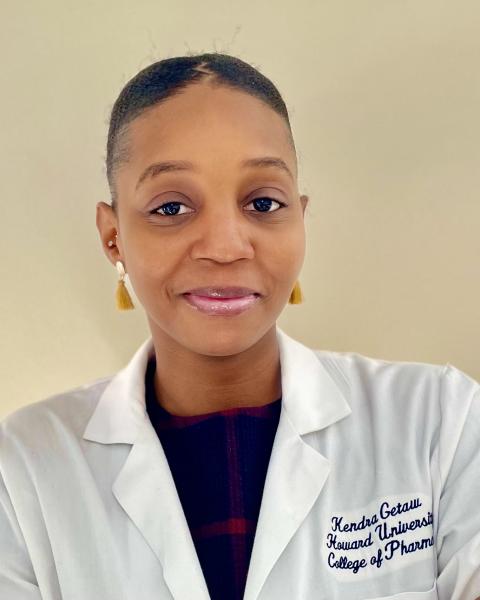 Kendra Getaw, PharmD
Regulatory Science, Innovation, and Health Equity Fellow
Dr. Kendra Getaw is the Regulatory Science, Innovation, and Health Equity Fellow for 2023-24 at the Reagan-Udall Foundation for the Food and Drug Administration. She earned a doctoral degree in Pharmacy from Howard University and her bachelor's degree from SUNY College at Old Westbury. 
Dr. Getaw has worked as a pharmacy technician for several years. She completed her Advanced Pharmacy Practice Experience at Good Samaritan Hospital Medical Center in West Islip, NY, as well as George Washington Faculty Associates and MedStar Health Georgetown University Hospital in Washington, DC. Dr. Getaw also completed internships with CVS and Kappa Epsilon, a professional pharmacy fraternity.
Dr. Getaw hopes to pursue a career in regulatory science and has an interest in patient safety and improving diversity in clinical trials.