Image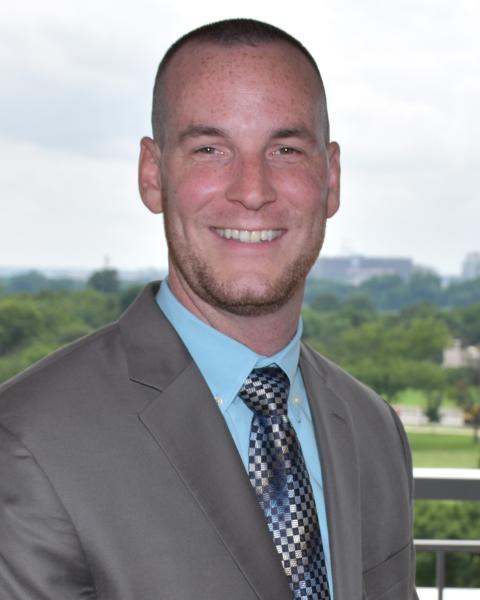 Morgan Carson-Marino, PharmD, MS
Development Manager
Morgan Carson-Marino, PharmD, MS, is the Development Manager at the Reagan-Udall Foundation for the FDA. In his role, Dr. Carson-Marino works collaboratively across the Communication and Engagement, Operations, and Research teams to support Foundation-wide activities. These activities include identifying new program opportunities, planning and executing events, and generating reports on projects and data that support delivery of health information to the public. Dr. Carson-Marino also collaborates with various stakeholders to facilitate engagement and foster long-term commitment for advancing the mission of the Foundation. 
Prior to joining the Foundation, Dr. Carson-Marino completed a postdoctoral research fellowship on the Safety Policy, Research, and Initiatives Team (SPiRIT) at the Office of New Drugs - Immediate Office, Center for Drug Evaluation and Research (CDER), U.S. Food and Drug Administration, administered by the Oak Ridge Institute for Science and Education (ORISE). On the SPiRIT research team, Dr. Carson-Marino utilized clinical knowledge and reasoning skills to verify labeling of adverse drug events at approval (premarket) and during the post-approval (postmarket) period and, importantly, ensured the accuracy and reliability of data mining output from unstructured data sources. 
Dr. Carson-Marino served as a 2022-2023 Executive Resident of the American Pharmacists Association (APhA) and is published in APhA's Student Pharmacist, Transitions, and PharmacyToday magazines. He is particularly proud of compiling advice from student pharmacists for future student pharmacists in a four-part series titled "Unlocking your potential."  During his residency, Dr. Carson-Marino focused on the redesign of the APhA Career Pathway Evaluation Program for Pharmacy Professionals and collaborated with potential vendors for APhA's Career Center. 
Dr. Carson-Marino is also an American Heart Association (AHA) Scholar for his research in cerebrovascular disease and stroke as well as a United Nations (UN) Foundation Global Health Fellow and an American Society for Pharmacology and Experimental Therapeutics (ASPET) Washington Fellow for his health and public policy efforts. 
Dr. Carson-Marino is a proud graduate of the University of Florida and managed research projects in basic and clinical science and pharmacy practice during his academic career. His early-career training also included experiences at the American Association of Colleges of Pharmacy (AACP) and the National Association of Chain Drug Stores (NACDS).
Dr. Carson-Marino can be reached at mcarson-marino@reaganudall.org.