FDA Operational Evaluation
As announced on July 19, 2022, the Reagan-Udall Foundation will facilitate, via two Independent Expert Panels, operational evaluations of FDA's human foods and tobacco programs. Each evaluation will yield a report with operational recommendations to the FDA: one for human foods and the other for tobacco. Each evaluation, and therefore report delivery, is on its own 60-business-day timeline. Both reports will be delivered to the FDA Commissioner and made available to the public.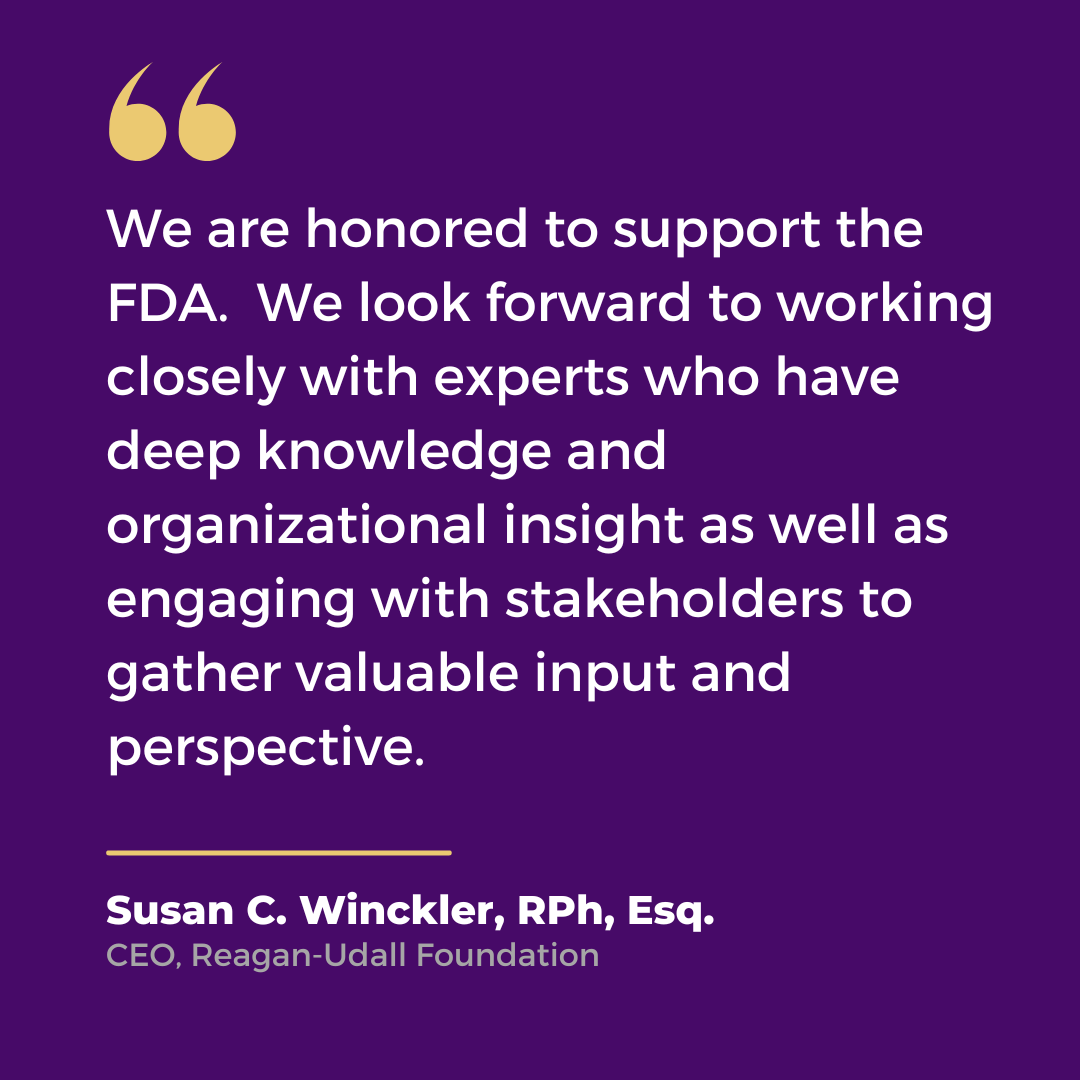 ---
Independent Expert Panel Announced to Review FDA's Tobacco Program
Experts Announced for Review of FDA Human Foods Program
Henney, Silvis Tapped as Lead Evaluators
The Reagan-Udall Foundation for the FDA is an independent 501(c)(3) created by Congress to advance the mission of the U.S. Food and Drug Administration. Read more about us.
This activity is supported by the Food and Drug Administration (FDA) of the U.S. Department of Health and Human Services (HHS) as part of an award of $90,000 in federal funds (100% of the project). The contents are those of the author(s) and do not necessarily represent the official views of, nor an endorsement, by FDA, HHS, or the U.S. Government